Dinosaur Pictures
Pics, clipart, images and drawings of dinosaurs, skeletons, fossils and more
Wanting to find some Dinosaur pictures? I have collected for you a wonderful assortment of images and drawings.
Pictures can really make your project or lapbook come to life - and kids love to see and collect dino pics. Why not start a scrapbook with your child - or use the images in an educational way.
Pictures of Dinosaurs
Click on the link to see a selection of pics for each section.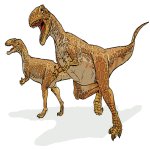 We know lots about dinosaurs today - but we don't really know what color they were!
This section has some drawings of different dinosaurs for you to use.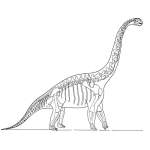 Skeletons are the reason we know so much about dinosaurs today.
A complete skeleton can tell us how big the dinosaur was, and what it looked like.
Check out the skeletal structure of your favorite dino.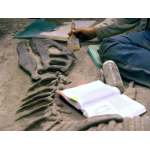 Fossils are the remains of ancient animals that have been excavated from sedimentary rock. These pictures let us see the shape of the bones in the rock.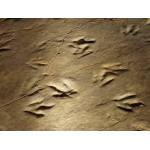 Dinosaurs have left their tracks all over the world. Take a look at some footprint pictures - and find out what they tell us.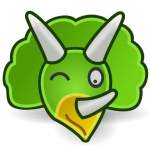 Cute cartoon dino pictures. These are fun, non-scary images that are just right for little ones. Perfect for your kids projects.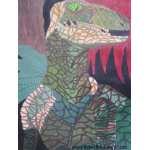 Get inspired by these dinosaur illustrations by real artists. The dino pics are drawn in different styles to encourage you to try some new art techniques.
I hope you enjoy browsing these dinosaur images - and find them useful.
Would you like some printables too? Try these
dinosaur coloring pages
.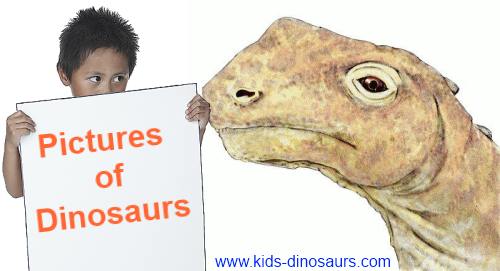 See other sent drawings:
Click below to see contributions from other visitors to this page...

Dino Pic - Blue Ornithomimus

I thought that dinosaurs could be blue so I made my dino pic that color. I don't know what type of dinosaur it is - maybe an Ornithomimus because they …