Dinosaur Illustrations
A Collection of dinosaur illustrations and drawings by artists.
Dinosaurs make a great subject for illustrations and pictures.
Kids-Dinosaurs is collecting drawings by artists to inspire you in your pictures. Why not try drawing in a different style? There are lots of ways you can draw a dinosaur!
This velociraptor was drawn by Jess, a UK artist. Jess specializes in
Graphic Novel art and Roy Lichtenstein style art
. Roy Lichtenstein did cartoon inspired paintings that helped to launch the Pop Art movement. His work used
thick lines and bold colors
.
If you are not very good at drawing but would like to try this style - then why not use these
dinosaur coloring pages
as a starting point. Outline parts of the dinosaur with thick lines - then color with nice bright colors.
Click for More Dinosaur Pictures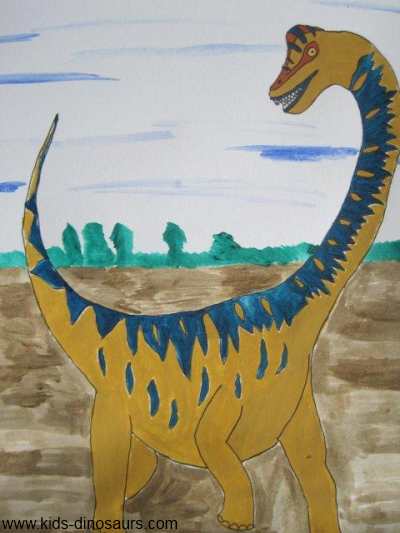 The images on this page are all copyright either by artist, or by kids-dinosaurs.com.
You may use them in your personal projects, artwork or lapbooks - but not for any commercial project.
Go to Dinosaur Pictures from Dinosaur Illustrations 

Go to Kids Dinosaur Home