Dinosaur Computer Games
Great Dino Games for Kids
Looking for some great dinosaur computer games for kids?
PC games are a great way for children to learn more about dinosaurs and their habitats. 
But which games are worth playing? Kids-dinosaurs.com tracks down the best games for kids.
Free Dinosaur Games
As well as buying games, there are some free downloadable games available for the computer.
Dinosaur World
One of the main games is Dinosaur World by the
BBC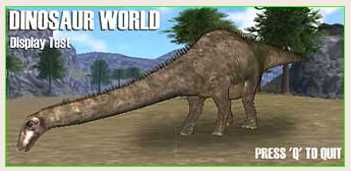 You can explore the game to find out about the animals, plants and geography. This game is suitable for all ages - but we couldn't get it to install on Windows 7 or Vista.
More? Check out the lists below for more ideas on how to get free versions.
Dinosaur Games for Little Kids
We found two games suitable for smaller children.
Go Diego Go - Great Dinosaur Rescue
The first is
Go Diego Go - Great Dinosaur Rescue
by
Nick Jr.
.
This is a sweet game aged at preschool children. The game builds skills in reasoning, memory and language. You can see how it looks in this video.
3D Pets Dino - FREE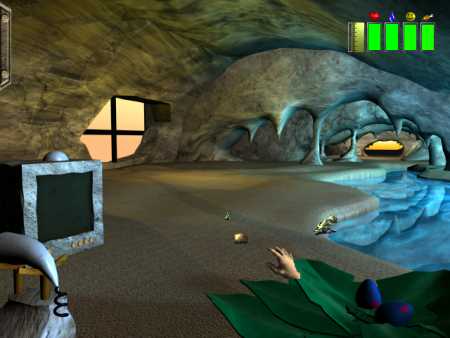 This 3D Pets game is available as a free download trial from
games2download
- or you can buy the full version.
Like other pets games, in this one you care for your pet dino - feeding it and teaching it to do tricks.
Computer Games for Older Kids
Ice Age
Based on the film, there are four versions of this game available for computers. The first is
Ice Age
, followed by
The Meltdown
. Then comes
Dawn of the Dinosaurs
and
Ice Age: Continental Drift
There is a
free
download on the ice age game 3 on
this website
so you can try it.
Zoo Tycoon
Zoo Tycoon is one of my kids favorite games. The original game, Zoo Tycoon II, has an extension pack that allows you to keep dinosaurs and other extinct animals in your zoo. This is a great way to learn about them as you have to feed them the correct diet and set up the correct habitat.
The
zoo tycon
lets you download a copy of Zoo Tycoon.
Find out more about the game from the video :
Jurrasic Park
There are several versions of Jurassic Park games available for the PC - but some of them have now got ridiculously expensive.
Dinosaur Battles
is still well priced. Despite the title, it is suitable for children, although there is an element of fighting in the game. Take a look at the video below before deciding if it's for you.
Paraworld
This one is more of a strategy game that includes prehistoric scenarios. You use the dinosaurs as your army.
This is the one my son really wanted to try! We will let you know how we get on with it!
Suggested : Try these online games too.
Kids-Dinosaurs
›
Dinosaur Computer Games