Dino Pic - Blue Ornithomimus
by Ella
(UK)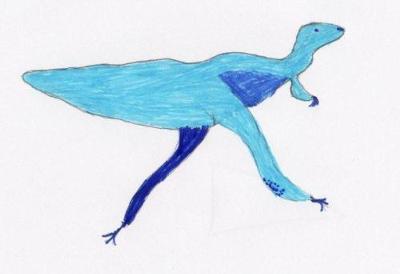 I thought that dinosaurs could be blue so I made my dino pic that color.

I don't know what type of dinosaur it is - maybe an Ornithomimus because they are my favorite.

I hope you like my picture.


---
Great ornithomimus picture Ella. Thanks for sharing it with us.
More Dinosaur Pictures