Dinosaur Activities for Kids
Educational fun for Preschool, Kindergarten and Elementary
Children love dinosaurs! Why not use their interest for some educational fun? These dinosaur activities for kids are sure to go down a storm both at home and in the classroom.
Dinosaur Activity Pack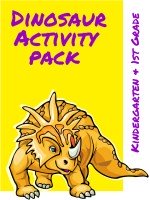 This Dinosaur Activity Pack is a great way for your child to do all types of fun learning activities. 
This downloadable ebook consists of 18 printable sheets.
The pack is aimed at kindergarten and 1st grade aged children. As well as introducing your child to Dinosaurs, it will help with counting and numbers, hand and eye co-ordination, sorting and word recognition. 
Example Pages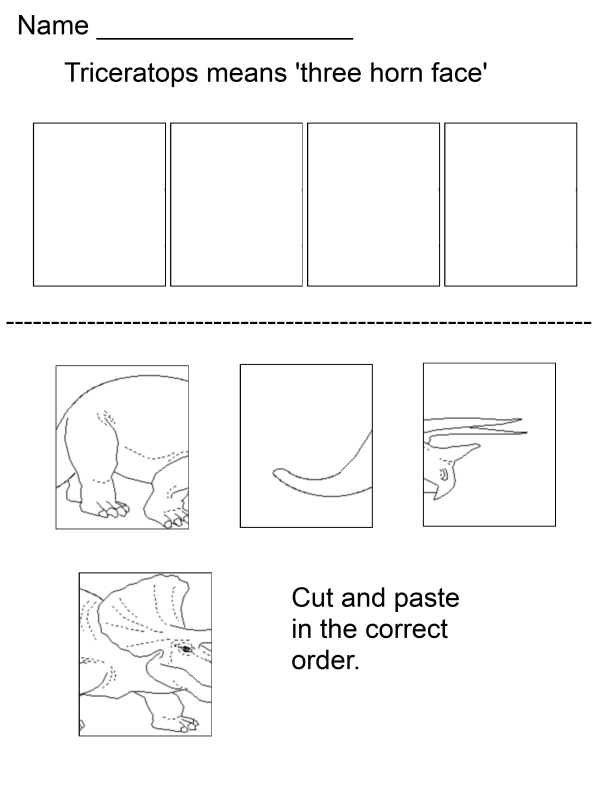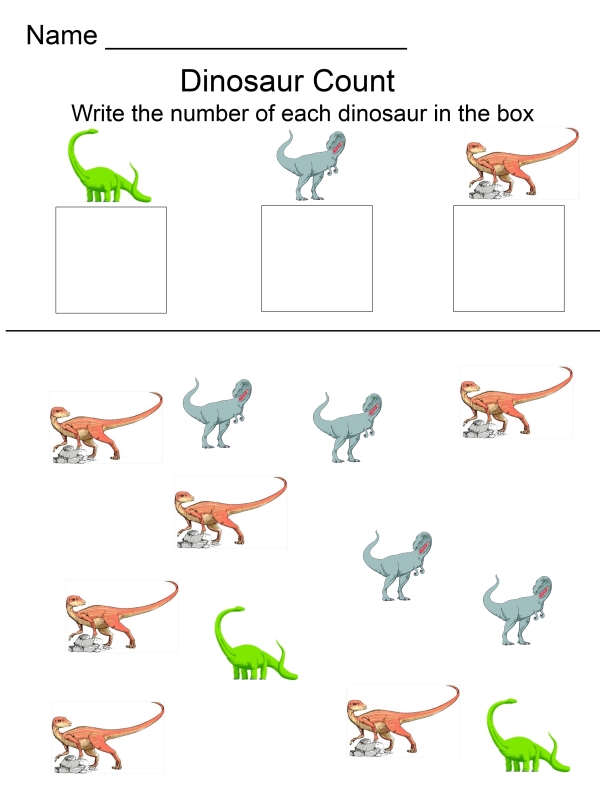 This pack contains :
• 3 Coloring sheets
• 3 Count the Dinosaur sheets
• An easy wordsearch (with solution)
• 2 Trace the dinosaur pages
• 1 Measuring page
• 1 Sort into order page
• 1 Dinosaur egg count
• Dinosaur 'cut and paste' sticker page
• Dinosaur food chain
• Math 'hidden dinosaur' sheet
• Dinosaur habitat page
Download your ebook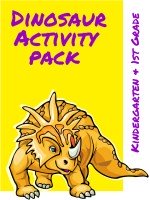 Only $2.99
Instant Download PDF: 18 pages

Frequently Asked Questions:
Will something be delivered in the mail? No. This ebook is for download only.
How do I get my ebook? Once you have paid, you will receive a link to download the PDF file. A copy of the download link will also be sent to you via email

Why does the buy button go to 'Homeschooling-ideas' store? I own both websites. By hosting the store on only one I get to keep costs down and pass on that saving to you.

What if something goes wrong with my purchase? Just get in touch via my contact form and I will help.
Can I use these worksheets in my classroom? Yes, the ebook is for personal use by homeschoolers or use by ONE teacher in classroom situations. You may not resell or give away copies of the book.
Kids-Dinosaurs
›
Dinosaur Activities for Kids