How to Draw a Dinosaur
Easy Step by Step Tutorial for Kids
Learn how to draw a dinosaur step by step!
This easy tutorial will show your kids that drawing a Tyrannosaurus Rex is simple! You will have them drawing dinosaurs in no time!
This tutorial will show you an easy way to draw a T. Rex. Start at the beginning and work your way through!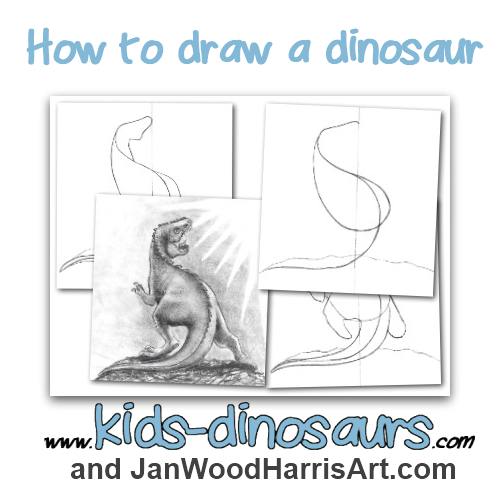 Step One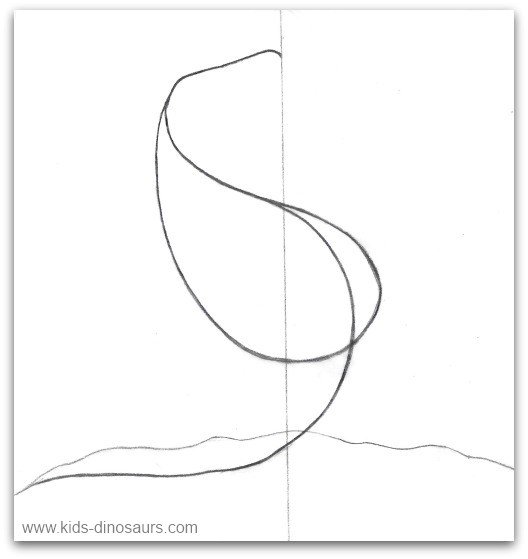 Start by drawing a line down the center of the page.  Then draw an 'S' shape, with the 'S' a bit wider in the middle and growing longer at the end. Observe how the 'S' connects with the middle line and try to copy it.
Add a tear-drop shape to the 'S' and a wobbly line near the bottom. This will be the ground.
Step Two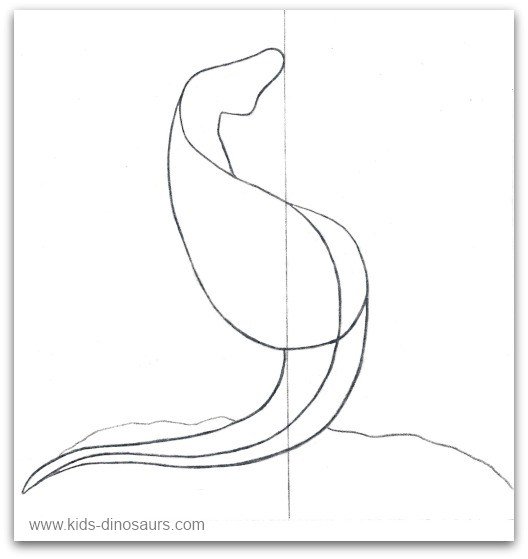 Now you need to draw in the head and the tail. See how the middle line is used to help guide where you draw.
Step Three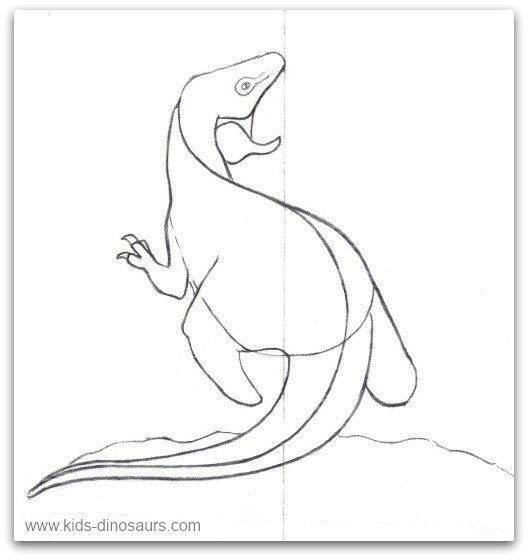 Take it slowly and add in the lines one at a time. Draw in the legs as far as the knees. Think of a 'V' shape to help you draw the arm. Now draw in the rest of the head.
You can now, very carefully, erase the middle line.
Step Four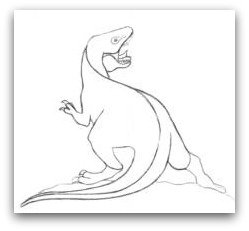 Your dinosaur drawing is starting to look like a Tyrannosaurus Rex!
You can now add some feet by following the lines.
Don't forget to draw in some claws, an eye, some teeth and your dinosaurs tongue!
Step Five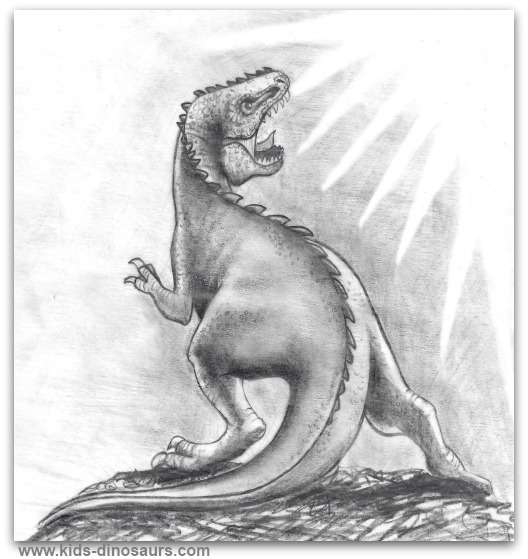 Now you can bring your Dinosaur to life by shading him! Add the spines down his back first - watch how they start small, get bigger, then smaller again.
Take your time to draw in the texture. Use tiny 'u' lines here and there. Blend with your finger to smudge and create softness.
So now you know how to draw a dinosaur!
Why not share your picture with us by sending it to us here? We would love to share it on the site.
Want to see more pictures? Check out our illustrations page.
Go to Kids-Dinosaurs Home.