Dinosaur Tracing
6 Free Printable Dinosaur Pages to Trace
Have some educational fun with these free printable dinosaur tracing pages.
Tracing is a great activity for kids aged between 2 and 7. It builds up hand to eye co-ordination, and helps dexterity.
These dinosaur tracer sheets are a fun way to include tracing activities in your dino project or lapbook.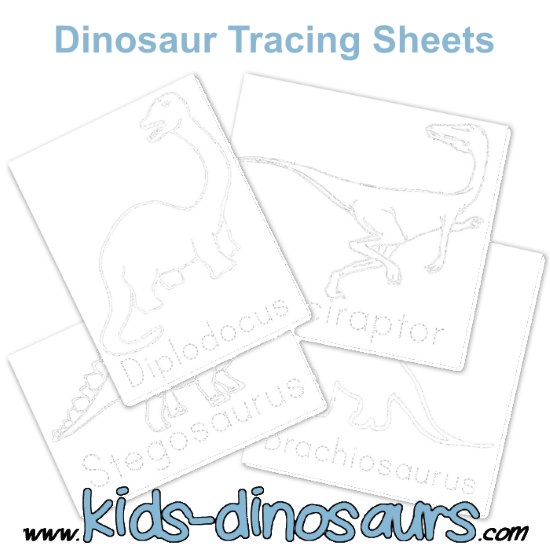 The pages are free so print off as many as you would like for your homeschool or classroom. 
Have your child trace the letters of the dino names, and between the two lines of the dinosaur shapes. I find that a gel pen or felt tip pen work best. It is easier to concentrate on the movement of the pen rather than fighting the drag that a biro makes on the paper. But younger children may prefer to use crayons. Finger tracing works really well with these sheets.
When your child has traced the shapes, why not use them as coloring pages.
Printable Dinosaur Tracing Sheets
Click on the image and the page will open in a new tab, ready for printing or downloading.
If you want to find out more about the dinosaur in the tracing sheet, then click on the name underneath.
Dinosaur Activity E-books
Do your kids love dinosaurs? Check out these two fabulous Dinosaur activity packs.
---
These sheets are for personal or classroom use only. If you want to share, please link to this page and not the PDF files directly. Thank you!
Kids-Dinosaurs

›
Dinosaur Printables
›
Dinosaur Tracing